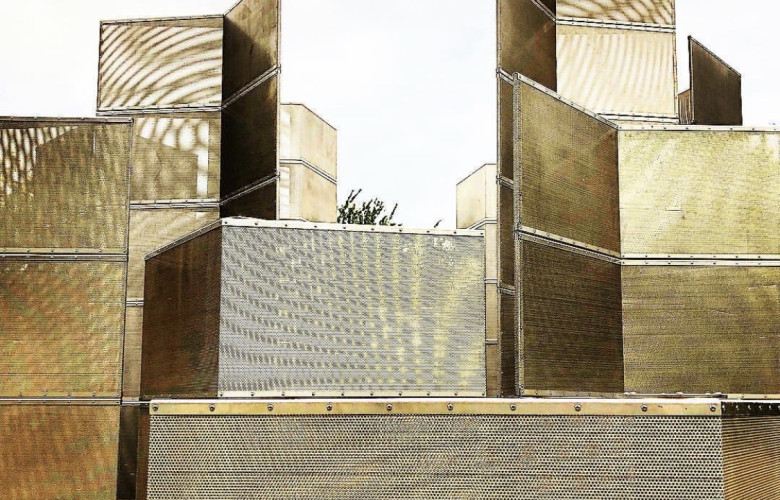 Established in 2003, Frieze London features over 160 galleries from across the world. The art fair is now one of the most anticipated events in the season. Based in Regent's Park, London, it runs from 4 - 7 October. Here, we report highlights from the fair.
SOCIAL WORK
Social Work is a special section of Frieze Art Fair. It features presentations by eight women artists who challenged the status quo and explored ideas of identity, labour, and visibilty in their work. The theme of female empowerment in art resonates with the #metoo movement and marks the centenary of women's suffrage in the UK. Artists include Faith Ringgold, Tina Keane, Helen Chadwick, Nancy Spero, Ipek Duben, Mary Kelly, Berni Searle, and Sonia Boyce. Selected from an all-woman panel, these international artists emerged during the 1980s and 90s, demonstrating that women were using their art to address social inequality and and defy convention despite being largely overlooked by the art market in favour of their male contemporaries.
Nancy Spero, Aztec Sahagun, New York, 1979. Courtesy of Galerie Lelong
MAN RAY | GAGOSIAN GALLERY
Announcing the worldwide representation of the Man Ray Trust, Gagosian has devoted a special presentation to the artist at Frieze Masters. The booth features paintings, objects, prints, 'rayographs' and photographs, some of which has never been exhibited before. A central figure of Dada and Surrealism, Man Ray's ouevre demonstrates his key influence on twentieth-century avant-garde movements and contemporary art today.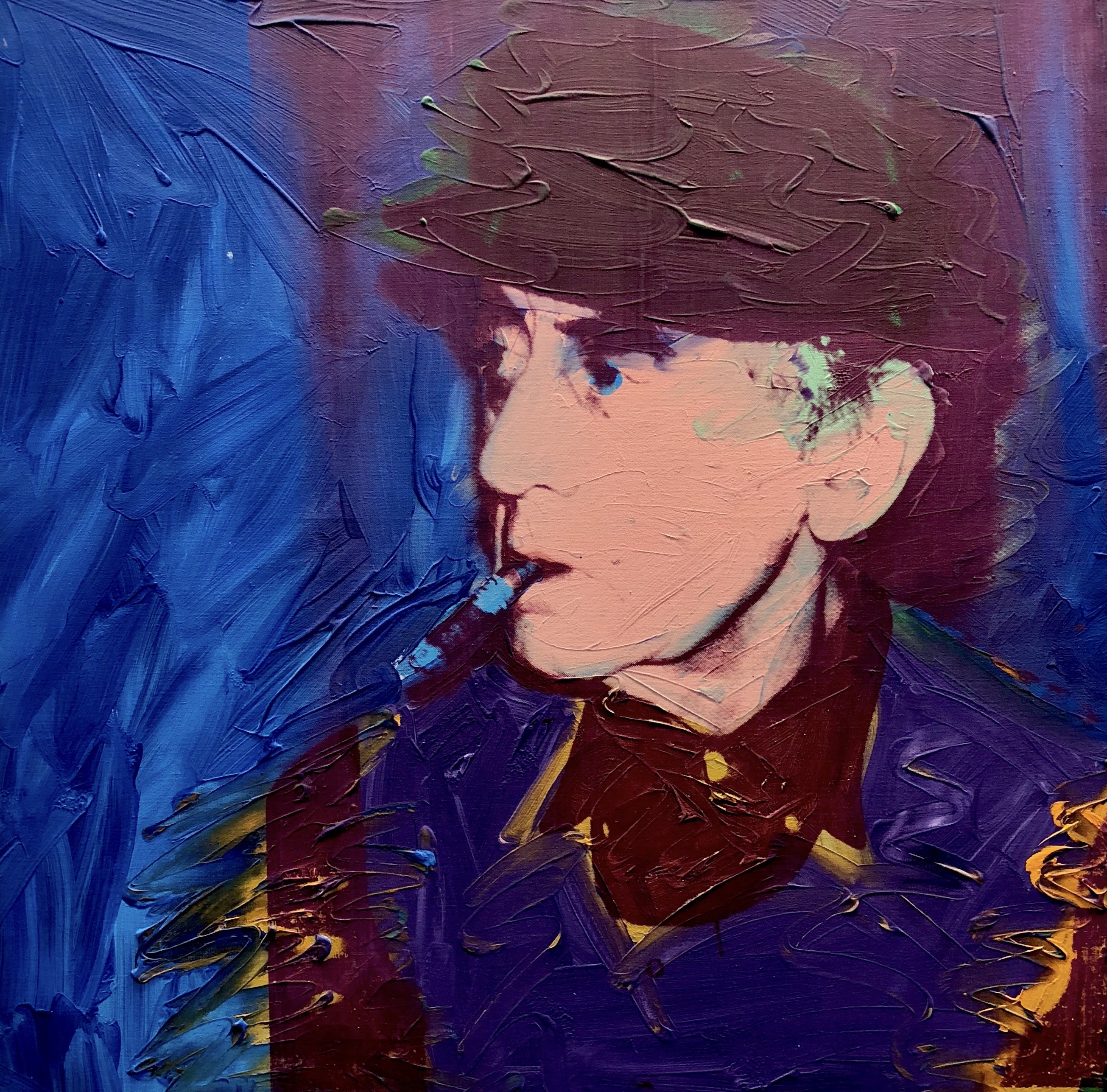 Andy Warhol, Portrait of Man Ray, 1974
Tatiana Trouvé | Kamel Mennour GALLERY
Upon entering Frieze this year, one is immediately confronted by the spectacle of a giant uprooted tree crashed through a patch of pavement. It is literally groundbreaking work. Tatiana Trouvé is an artist who has gained recognition for her elegant installations of sculpture and furniture that calls upon negative space as much as it does from Marcel Duchamp's readymades. She assemblages tend to be intimations of interior spaces than functional. Here, a patinated bronze tree emitting streams of water from its roots creates a pool of water within the cracked concrete floor, in which marble sculptures (a book, a cast of moving blankets from Trouvé's studio) are strewn. The installation is the artist's largest work to date.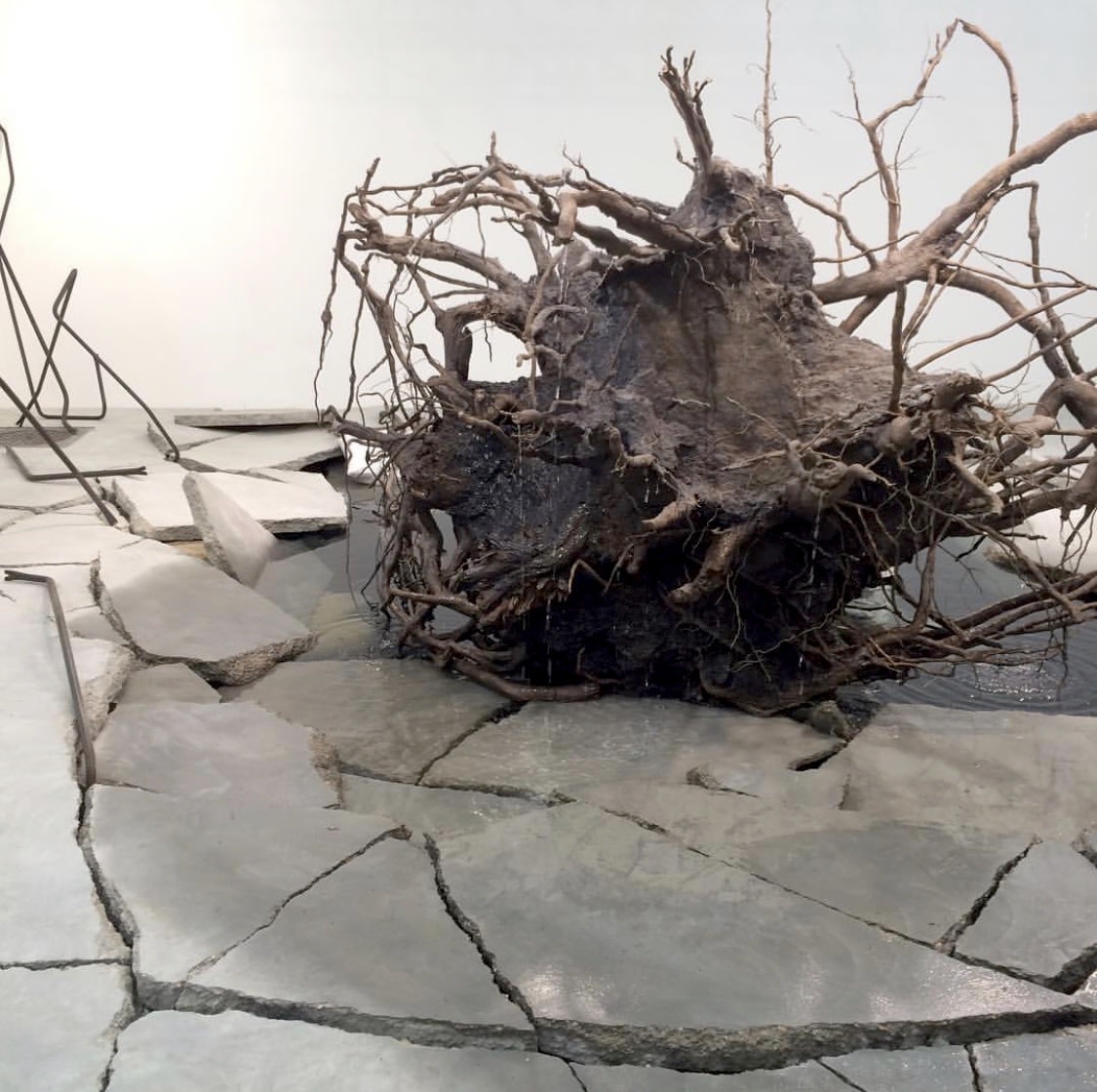 Tatiana Trouvé, The Shaman, 2018
Urs Fischer | Sadie Coles GALLERY
Urs Fischer's large-scale sculpture of a man standing atop a fridge, looking at his smartphone, is a reflection of our times. Forever lost in an age of digital distraction. It's a play on the classical sculpture and plinth format. The subject of the work is the Italian curator Francesco Bonami. This work is more suberversive than it seems, for Fischer's sculpture is made in paraffin wax: it's a candle, and is therefore 'autodestructive'. For it to be finished, the wicks within it must be lit, and it must melt. Fear not, however, when a collector acquires the work, they can arrange for the sculpture to be rebuilt and the cycle to continue.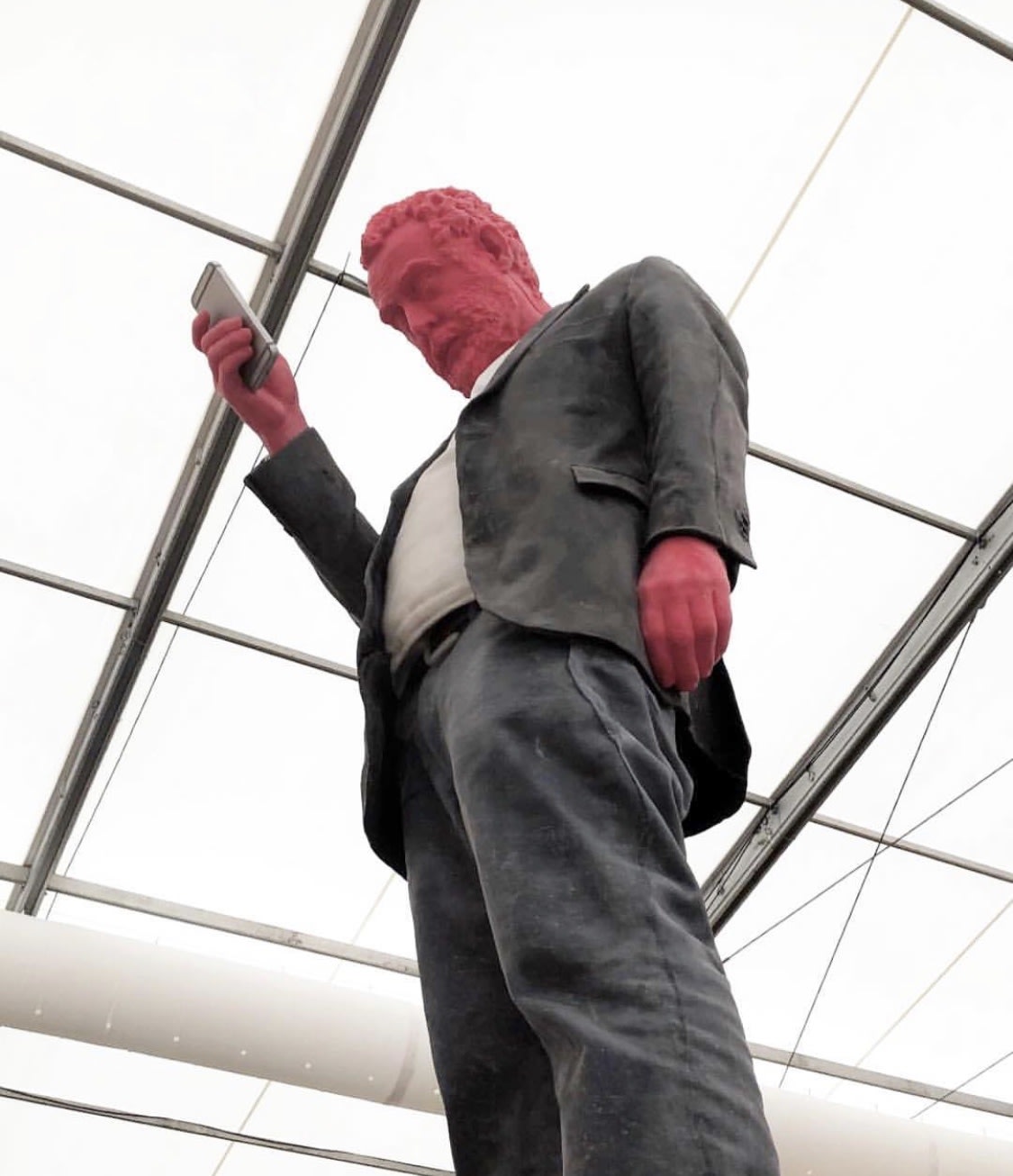 David Shrigley | Stephen Friedman Gallery
David Shrigley is best known for his satirical and deadpan works that poke fun art world proceedings. Exploring the absurdities of everyday life, the arist's new work is worth viewing at his solo presentation by Stephen Friedman gallery. Presented as a shopfront, this site-specific installation features a new series of large-scale neons, digital animation, a new sound-based installation and a new body of works on paper. Shrigley's five new, large-scale neons showcase his sense of humour. Rendered in his distinctive handwriting, the neons convey offhand messages that deliberately undermine their own authority as signs or advertisements. A play on the consumer culture and the art market, perhaps?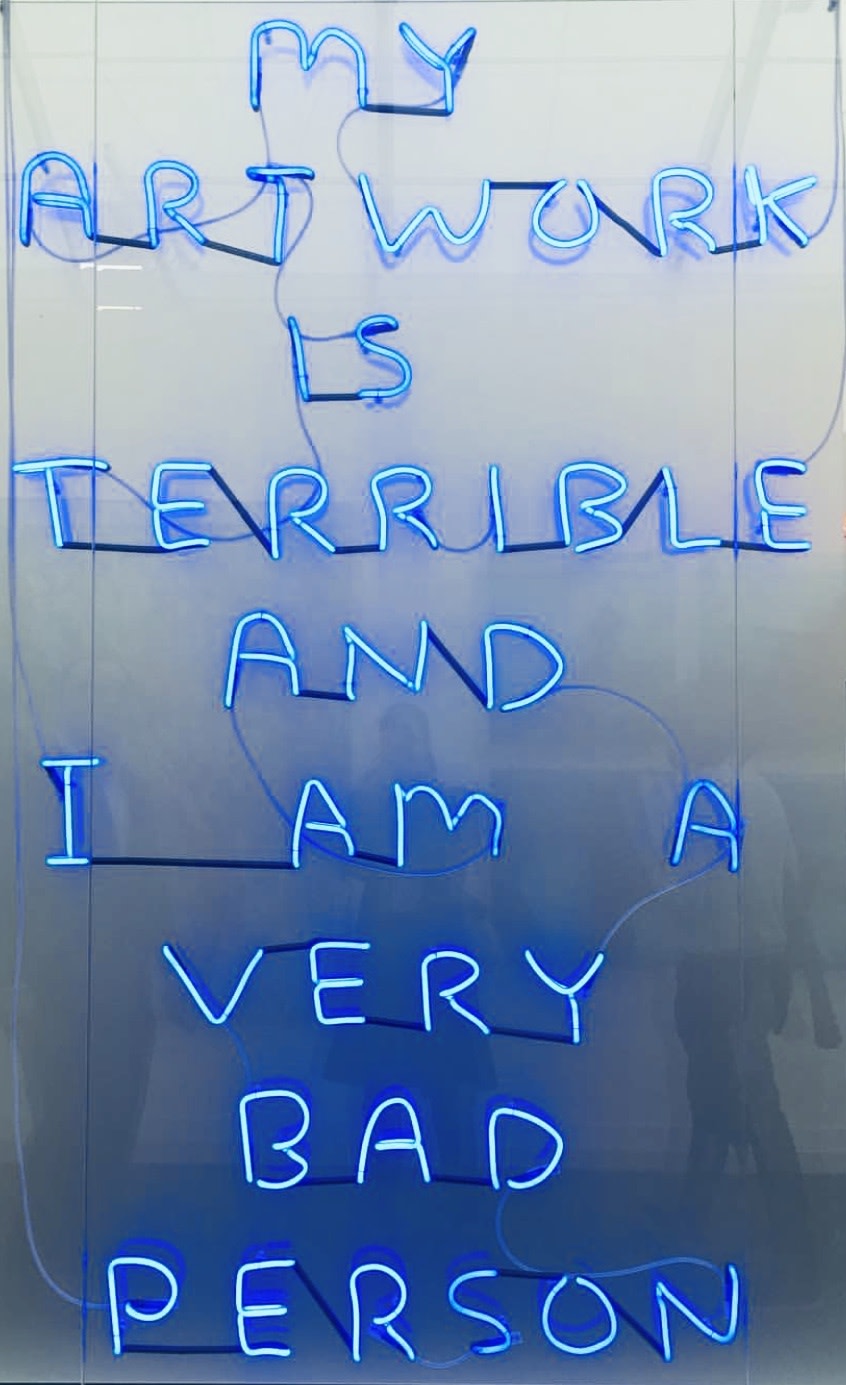 Artemisia Gentileschi | robilant + Voena
Great art truly does transcend time and Frieze Masters lets that happen. The perfect example of this is the presentation of Artemisia Gentileschi, whose self-portrait is on show and was recently acquired for the collection of the National Gallery in London. Bought for a reported £3.6 million, the masterpiece realises the long-helf dream of increasing the collection's women artists. Important to note, the National Gallery has only twenty works by women artists in its collection of 2,300 Western European paintings. In Self-Portrait as Saint Catherine (c. 1615-17), the artist took on the guise of the 4th century martyr, leant over a spiked wheel (the torture instrument associated with the saint). Some critics have read the work as an allusion to Gentileschi's own experience of sexual violence, and the ensuing trial in which the artist was subjected to torture. Gallery trustee, Hannah Rothschild, has stated: 'Gentileschi was a pioneer, a master storyteller and one of the most progressive and expressive painters of the period. One of a handful of women who was able to shatter the confines of her time, she overcame extreme personal difficulties to succeed in the art of painting.'
Artemisia Gentileschi, Self-Portrait as Saint Catherine, c.1615–17. Courtesy: Robilant + Voena, London