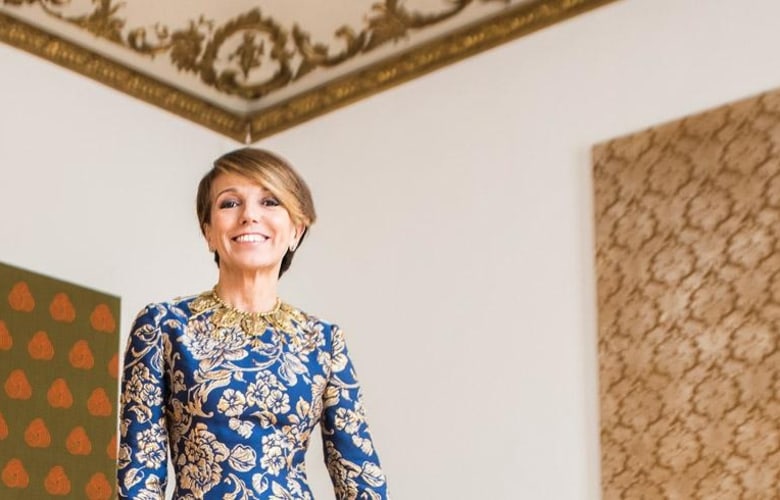 The dazzling art collector and patron Patrizia Sandretto Re Rebaudengo sat down with Frieze magazine to discuss the Fondazione Sandretto Re Rebaudengo in Turin, Italy, and navigating her way through the art world. Here are a couple of key pieces from her interview:
On gender inequality in the art world.
I have always been very aware of the gender inequality in the art world, in regard to the representation of women in galleries and museums, and the lower prices their work earns at auction. As a result, I have invested a lot of energy promoting women artists.
The reluctance toward collecting works by women artists.
At the Foundation, we have researched the percentage of work by women artists in Italian collections and have discovered that many male collectors are still reluctant to collect works by women. Women collectors were - and are - much more supportive of women artists. However, things are definitely getting better - there's now far more awareness and discussion around issues of gender - but equality is far from being achieved. The vast majority of solo shows in museums feature male artists and there is still no gender parity in documenta and the biennale circuit.
In 2004, Fondazione Sandretto Re Rebaudengo devoted an entire year of exhibitions to women, which included publications and talks. This year, the Fondazione worked on Herstory, which is an exhibition comprised of women artists from the collection, at Touchstones Rochdale in Manchester. Opening in the early November 2018, the Fondazione has invited three women artists to present new and recent work, including Monster Chetwynd, Rachel Rose, and Andra Ursuta.